Travelling to Jersey
Located some 100 miles (160 kms) south of mainland Britain, Jersey is the most southerly island of the British Isles. In fact, it's much closer to France, lying just 14 miles (22 kms) from its coast.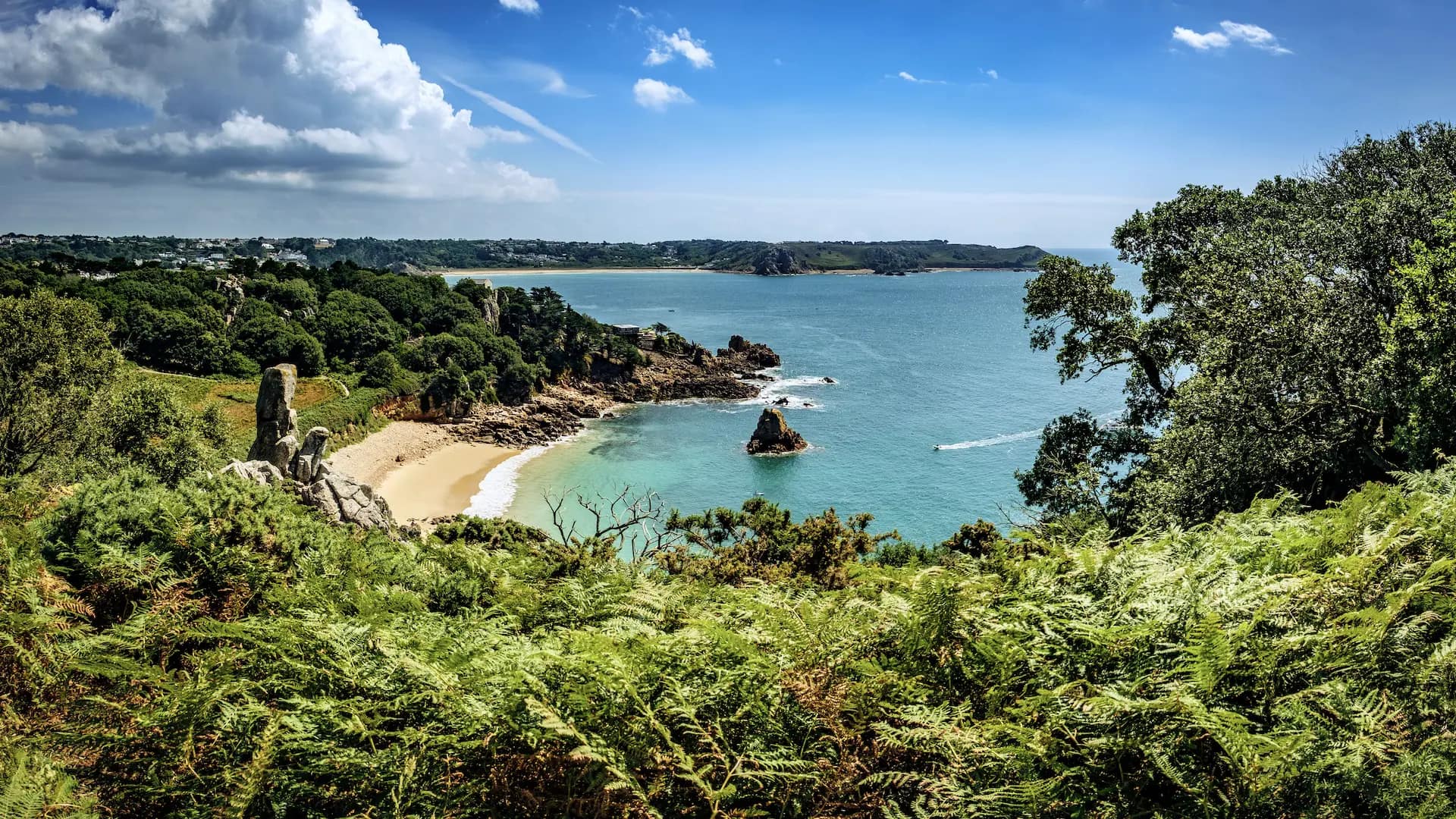 The hottest pride in the British Isles
With a total of 2,298 hours of sunshine measured at the weather station at Fort Regent (in the capital, St Helier), Jersey enjoyed more than 200 hours of sun ahead of the sunniest places in the UK last year. The hottest days are normally found in July and August, when temperatures can reach high up to 36°C.
And with 43.5 miles of coastline around the stunning island of Jersey, there is always a beach that will be a perfect fit for the activities you have in mind. So bring your swimwear!
Do i need a passport or visa?
Jersey is part of the Common Travel Area, therefore you do not need to complete the UK Government Travel Declaration Form for travelling to Pride in Jersey. There are no immigration controls between the UK and Jersey. If you hold a British passport, you're not required to carry it to visit Jersey. However, you will need to bring photo ID such as a driving licence, and many transport providers require you to also carry your passport. Check with your airline and ferry company before travelling to confirm the identification you'll need to carry.
If you're visiting Jersey from abroad, whether you're a British passport holder or an EU or EAA national you will need to show a valid passport or identity card to immigration control on arrival. You don't need a visa if you're an EU or EAA national. For more information about whether you'll need your passport or a visa, read the Advice for Visitors here.
Getting here
Jersey has affordable travel links to the Channel Islands, UK and France. You can get here by flight or ferry using the following travel operators, which all offer great prices if you book early!
Staying here
Jersey boasts a fantastic range of welcoming hotels and guesthouses to suit any budget. Use the Visit Jersey website to find the ideal accommodation for your Pride visit.
Visit Jersey website