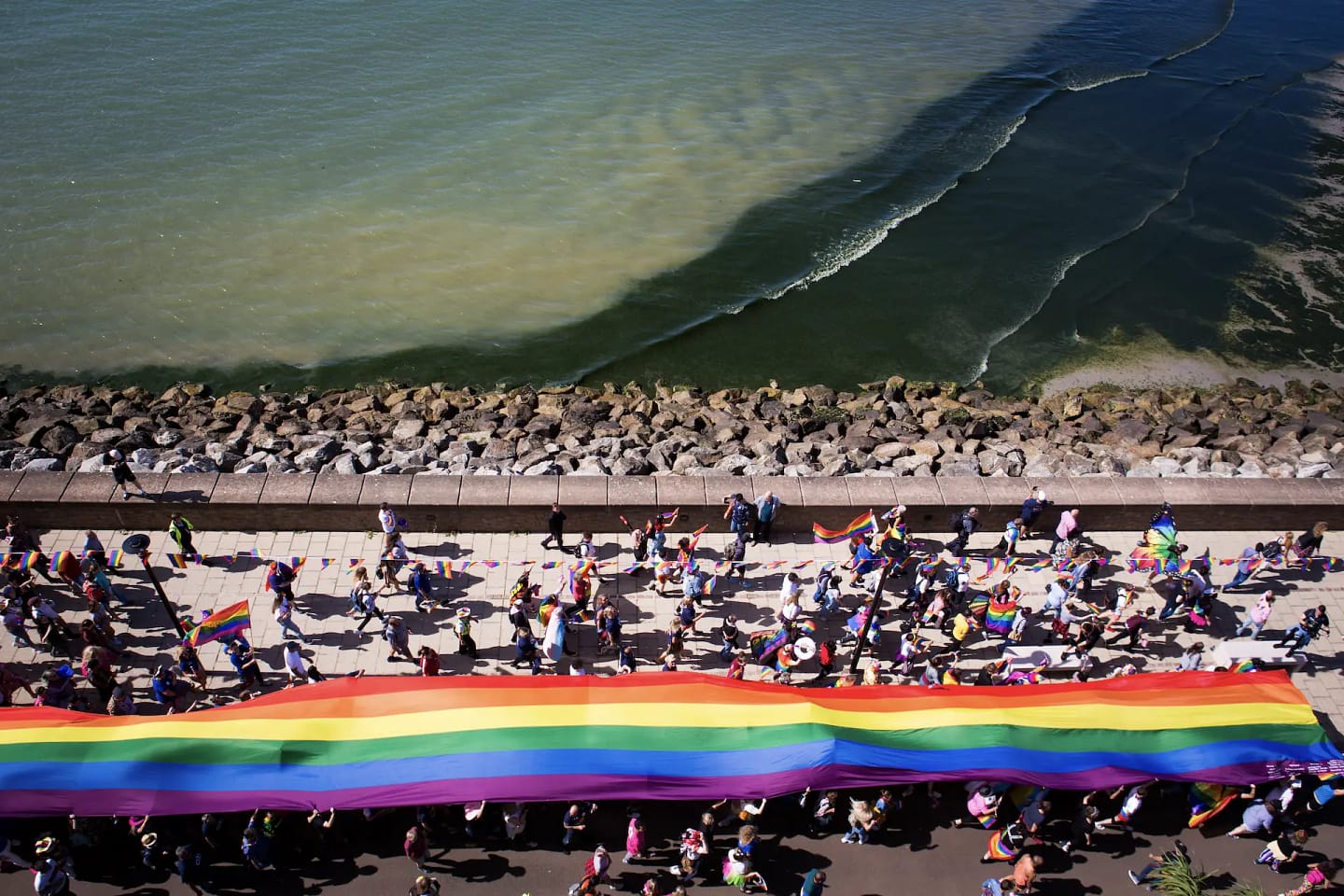 #celebrateyourself
16th September 2023 | Jersey
Channel Islands Pride in Jersey – Four days of amazing events
The Parade Route
Saturday
The 2023 Pride Parade will begin from Royal Square at 1pm. Please gather from Midday.
The Parade leaves Royal Square via Peirson Place (adjacent to the Peirson public house), turning left into King Street and continuing down the pedestrian precinct.
The Parade will take the right fork at Charing Cross. At the Town Hall the 50m rainbow flag and 50m Flag of Flags will be unfurled and carried along The Parade as far as Parade Gardens.
The Parade will then travel through Parade Gardens, turning left down towards the corner of Kensington Place and Elizabeth Place.
The Parade will turn left down Kensington Place, and then right at the junction with Kensington Street, travelling up Kensington Street to the junction with Peirson Road, where it will cross into People's Park.
Jersey Duchess – Kiki Cruise Boat Party
15 September 2023
18:00 - 21:00
Join the crew of the Jersey Duchess for a Kiki Cruise hosted by Louis Byrne from I Can I Am and I Will and Inspiration FMs Mark Manning! This event is strictly 18 and over (ID required). Please arrive 30 minutes prior to departure at the white marquee next to the Lifeboat Station on Albert Pier
Jersey Duchess – Sundowner Cruise Boat Party
17 September 2023
17:00 - 19:00
Take a sunset cruise on the Jersey Duchess to bid farewell to Pride 2023
Pride village
The Pride Village is the focal point for the afternoon of Saturday 16th September and will cover People's Park and Victoria Park in St Helier. It will be made up of nine zones: Main Stage, Cabaret Stage, Silent Disco, Family Zone, Community Zone, Wellbeing Zone, Quiet Zone, Pet Zone, Food Village and Bars.
See map
Travelling to Jersey?
Located some 100 miles (160 km) south of mainland Britain, Jersey is the most southerly island of the British Isles. In fact, it's much closer to France, lying just 14 miles (22 km) from its coast.
View travel
Channel Islands Pride in Jersey – Four days of amazing events