Support Pride
We cannot deliver Channel Islands Pride in Jersey without the support of the Government of Jersey, and our generous corporate sponsors and suppliers. Please consider supporting the ongoing work of Liberate and Channel Islands Pride by making a donation.
Donate now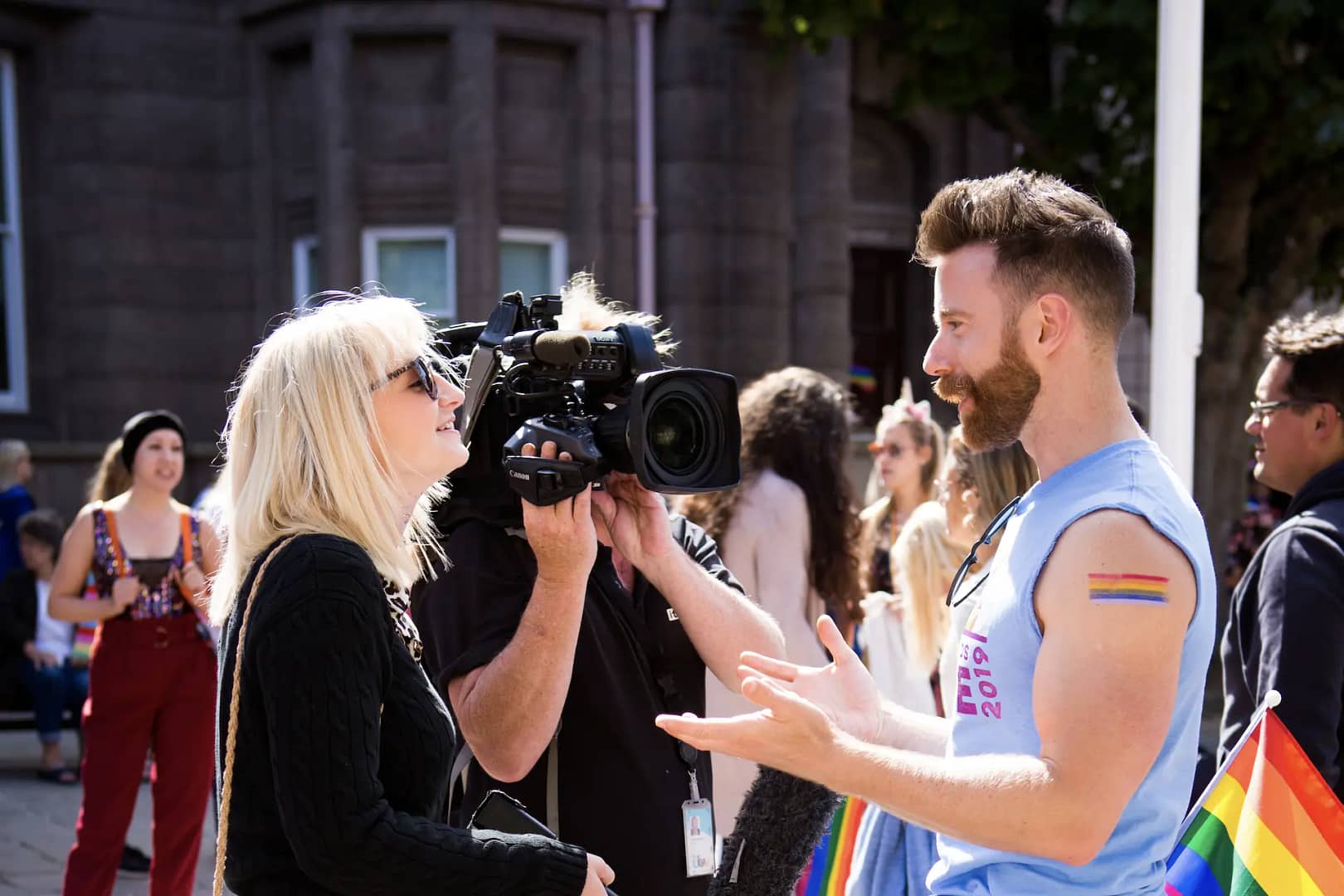 We need your support
A huge amount of progress has been made for LGBTQ+ and other minority communities in the Channel Islands, and globally. But the reality is, the struggle is far from over.
Around the world, women, trans, non-binary, black and mixed-race people face violence and discrimination on a daily basis. Members of the LGBTQ+ community face challenges and stigmas, from kissing their loved ones in public, coming out to their friends, colleagues and family or even just being able to walk down the street as who they truly are. In the UK, people with a disability are more likely to be social housing tenants, without educational qualifications and unemployed.
This is why 50 years on the fight for equal rights is not over, and the basic human right of not being discriminated against by systems and institutions is still being fought for. Pride was a protest in 1972, and it is still a protest today.
Channel Islands Pride is Jersey's premier free event. It is organised by the community, for the community. Pride is a platform for all voices. If you are proud to be you, whatever your identity, Pride is for you.
But, Pride cannot happen without your support. So, whether you come to Pride to celebrate, demonstrate or party, it's only free thanks to the generosity of our sponsors and from the kindness of donations from those who march with us.